Vail gets CDOT approval for West Vail frontage road parking Thursday during USA Pro Cycling Challenge
In anticipation of the large crowds that will gather in Vail Thursday, Aug. 25 for the USA Pro Cycling Challenge Stage 3 Time Trial, the Town of Vail has received approval from the Colorado Department of Transportation to allow parking on the North Frontage Road in West Vail beginning at 6 a.m. Thursday.
Employees and contractors who arrive early are encouraged to use the free outlying parking to help make room for the thousands of race spectators who will be arriving later in the morning. Carpooling, public transportation and bicycling into Vail are also recommended.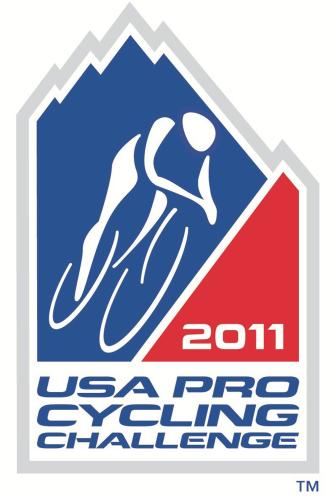 Approximately 170 early-arrival parking spaces will be available on the North Frontage Road in West Vail Thursday and will be managed similar to the town's winter parking operations. Inbound bus service on the West Vail Green route begins at 6 a.m. and will include stops at Chamonix near the North Trail trailhead parking at 6:23 a.m., the West Vail fire station (westbound only), Holiday Inn, Vail Commons and other stops to the east, with arrival at the Vail Transportation Center at 6:40 a.m.
Service will be provided every 40 minutes throughout the day until midnight. Riders will use the West Vail Red route from the Vail Transportation Center when returning to their vehicles. Bike racks are provided on the front of outlying buses. However, space is limited.
Employers who have additional outlying parking needs are asked to contact the Vail Transit office at 479-2178 to determine if additional arrangements may be made.
In addition to its regular schedule, ECO Transit will offer free express service from the Beaver Creek parking lots in Avon to the Vail Transportation Center every 20 minutes from 9 a.m. to 6 p.m. The first 2,000 passengers will receive free commemorative cowbells to cheer on the athletes.
Passengers are asked to note that bikes are not allowed inside ECO Transit buses and bike racks are available on a first-come, first-served basis. Visit www.eaglecounty.us/transit or call 328-3531 for assistance with trip planning.
Limited free parking will be available Thursday on a first-come, first-served basis in the lower levels of the Vail Village parking structure as well as all levels of the Lionshead parking structure, followed by overflow parking on the North and South Frontage Roads (north side only) west of Vail Valley Drive. Use m.vail.com for real-time parking structure updates. On-street neighborhood parking will be prohibited townwide, as well as parking on the shoulders of Interstate 70.
Activities are scheduled throughout the day in Vail beginning at 11 a.m. Time Trial racing by the elite athletes takes place from 1 to 4 p.m. The event moves to Avon on Friday for the Stage 4 start to Steamboat Springs. For event details, visit www.vail.com.
---

0 Comments on "Vail gets CDOT approval for West Vail frontage road parking Thursday during USA Pro Cycling Challenge"
Be the first to comment below.