Vail Police ask for public help finding missing Vail man
James 'Jamie' Garrett last seen Tuesday in West Vail
Vail Police are investigating a missing person last seen in West Vail.
Thirty-six-year-old James "Jamie" Garrett of Vail was last seen on Tuesday, July 5 at about 11a.m. when he spoke with a friend in Chamonix neighborhood.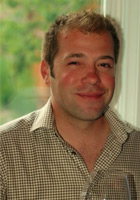 Garrett is a white male, 5-foot-11 inches tall, weighing 175 pounds, with brown hair and brown eyes.
Garrettis an avid outdoorsman and frequently goes camping in the Piney Lake and Eiseman Hut areas.
Anyone with any information about Garrett is asked to call the Vail Police Department at (970) 479-2200.
---

31 Comments on "Vail Police ask for public help finding missing Vail man"