Feds bust nine in alleged Aspen cocaine ring
Federal agents have apprehended nine people, six of them from Aspen, accusing them of trafficking copious quantities of cocaine to this ritzy ski resort over the last 15 years.
In all, 10 defendants were charged in a sealed indicted returned by a federal grand jury in Denver on April 19.
Nine of the 10 defendants were arrested Thursday and one man is at large.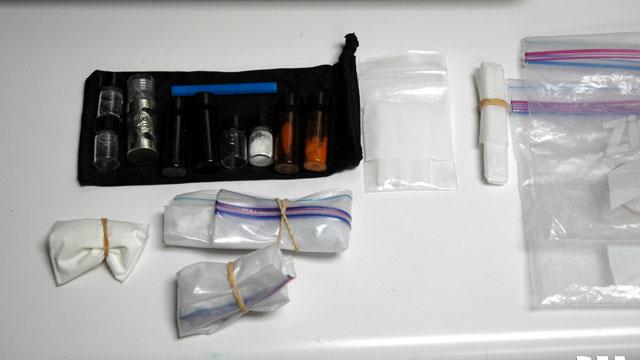 "Thanks to the hard work of the Drug Enforcement Administration with assistance from the HIDTA Two Rivers Drug Enforcement Team (TRIDENT), Aspen cocaine dealers have been arrested, significantly reducing the supply of cocaine in that community," U.S. Attorney John Walsh said in a prepared statement issued on Friday.
The defendants include:
Joan Anastasi, 67, of Aspen
Valentin Barrios, 42, of Los Angeles
Anthony Buchanan, 67, of Los Angeles
Joseph James Burke, 63, of Aspen
Alfonso Elvao-Allocati, 70, of Los Angeles
Jack Fellner, 60, of Aspen
Wayne Alan Reid, 65, of Aspen
Peggy Schlaugher, 41, of Aspen
Christopher James Sheehan, 65, of Aspen
Jesse Trujillo, 33, of Los Angeles (fugitive)
Authorities accuse the defendants of allegedly distributing more than 5 kilograms of cocaine in the Aspen area during the course of their one-year investigation and of transporting and distributing over 200 kilograms of cocaine into Aspen over the past 15 years.
The indictment said $175,614 in cash was seized during the investigation, along with more than $2 million in alleged drug-related property.
"This operation dealt a significant blow to a major drug trafficking organization with potential ties to the violent cartels that have murdered thousands in Mexico," said DEA Acting Special Agent in Charge Kevin Merrill. "These arrests make Aspen and its surrounding communities safer by taking significant amounts of drugs off the street and putting violent criminals behind bars. [The] DEA and its partners will continue to attack those drug pushers who threaten our neighborhoods and streets."
If convicted of the maximum penalty, each defendant faces not less than 10 years, and up to life in federal prison, as well as a $10 million fine.
---

658 Comments on "Feds bust nine in alleged Aspen cocaine ring"