Riesch edges Vonn by one-hundredth of a second in Are World Cup super G
ARE, Sweden – Germany's Maria Riesch edged Vail's Lindsey Vonn by a scant one-hundredth of a second in a World Cup super G today, increasing her lead in the overall title hunt by 20 points.
"I thought I skied a good race," said Vonn, who finished second in one minute, 13.25 seconds. "Unfortunately, I lost by one hundredth of a second, which is a snap of your finger. That's life."
Riesch won in a time of 1:13.24, and Vonn's teammate, American Julia Mancuso, was third with a time of 1:14.03.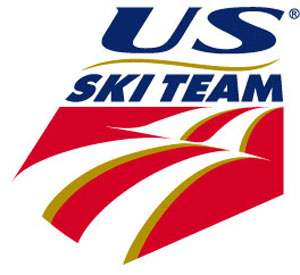 "It's definitely frustrating, especially at this time of the year, with the overall World Cup so tight," Vonn said. "One hundredth is 20 points. It would have been great if we could have just tied."
Vonn is gunning for an American record fourth overall title after winning the last three.
"I'm not counting myself out, but it's looking pretty good for Maria for the overall," Vonn said. "She knows that and I know that."
U.S. Ski Team coach Alex Hoedlmoser was happy to pack the podium with Americans.
"Having Lindsey and Julia on the podium is something we know we can have pretty much at any race," Hoedlmoser said. "It's kind of expected from our side and from their side also. Obviously we always want to win but second and third are pretty good results."
OFFICIAL RESULTS
2011 Audi FIS Alpine World Cup
Are, Sweden – Feb. 27, 2011
Super G
1. Maria Riesch, Germany, 1:13.24
2. Lindsey Vonn, Vail, CO, 1:13.25
3. Julia Mancuso, Squaw Valley, CA, 1:14.03
-
12. Leanne Smith, Conway, NH, 1:14.46
29. Laurenne Ross, Klamath Falls, OR, 1:15.45
33. Stacey Cook, Mammoth Mountain, CA, 1:15.81

---

0 Comments on "Riesch edges Vonn by one-hundredth of a second in Are World Cup super G"
Be the first to comment below.