Coroner's office identifies plane crash victims
Eagle County Chief Deputy Coroner Mikel Kerst has identified the two victims of this morning's plane crash in Wolcott as Christopher Hall, 70, of Edwards and Garfield Brown, 69, of Gypsum. Hall was the owner and pilot of the Yak aircraft.
The crash happened at approximately 8:30 a.m. Sunday in a field near the Horse Mountain Subdivision. The plane was based out of Eagle County Regional Airport and had taken off around 8 a.m. No other injuries were reported.
An investigation and determination as to cause of the crash now fall to the Federal Aviation Administration and the National Transportation Safety Board.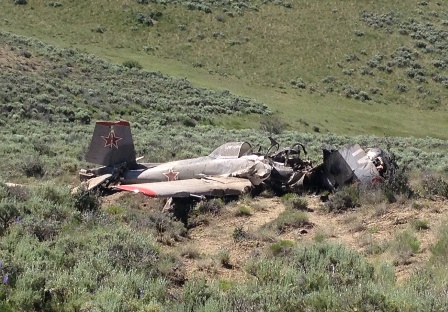 The Eagle County Sheriff's Office, Eagle County Coroner's Office, Greater Eagle Fire Protection District, Eagle County Paramedic Services and Eagle County Regional Airport Aircraft Rescue and Fire Fighting responded to the incident.
---

1051 Comments on "Coroner's office identifies plane crash victims"