Vail Valley Foundation puts Winter Mountain Games on hold for two years
Vail's Winter Mountain Games will take the next two years off and return in February of 2016, according to the Vail Valley Foundation.
VVF officials decided on the two-year hiatus for the third installment of the winter mountain lifestyle and sports festival in order to facilitate the ramp-up to the 2015 International Ski Federation Alpine World Ski Championships.
"The Winter Mountain Games have developed a tremendous following in its first two years of existence," said foundation president Ceil Folz. "Unfortunately, the event's early February timeframe becomes problematic for us as organizers during the winter of 2015 when it would fall during the World Championships. The important thing to remember is that we are committed to bringing the Winter Mountain Games back in 2016."
Scheduled from February 2-15, the 2015 FIS Alpine World Ski Championships are expected to showcase athletes from more than 70 nations, along with an onsite media and broadcast entourage of approximately 1,500 members.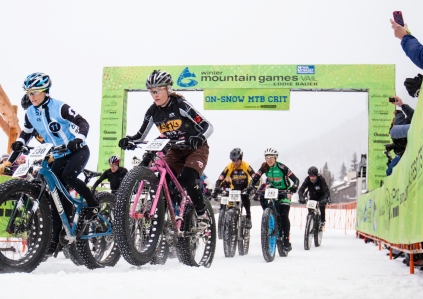 An international television audience approaching 750 million people will watch the two weeks of racing and festivities.
"The World Championships is a huge undertaking," Folz added, "not just for the Vail Valley Foundation, but also for Vail Resorts and the town of Vail. We need to ensure that we give ourselves sufficient time and resources in order to put our best foot forward in 2015. We have been in touch with all of our Winter Mountain Games stakeholders and they support this decision, especially since the event will return."
Created by the Vail Valley Foundation in 2012 as the winter version of the organization's popular GoPro Mountain Games, the event includes head-to-head ice climbing competitions, the country's largest ski mountaineering race, on-snow mountain bike races and an evening big air competition, with bikers and telemark skiers flying simultaneously off huge snow jumps.
The off-mountain activities include free Bud Light Mountains of Music concerts and outdoor adventure film screenings, along with an interactive expo area.
The Winter Mountain Games presented by Eddie Bauer are a project of the Vail Valley Foundation. For additional information on the Vail Valley Foundation, visit www.vvf.org.
---

5 Comments on "Vail Valley Foundation puts Winter Mountain Games on hold for two years"