Country music superstar Randy Travis makes rare Colorado appearance at Vilar Center Monday
He has been called the "dominant male voice in country music", sounding like the perfect mix of George Jones and Merle Haggard. On Monday, August 9, Randy Travis will bring a pickup truck full of career recording awards to Beaver Creek for an 8 p.m. show at the Vilar Performing Arts Center, one of only two tour stops in Colorado this summer.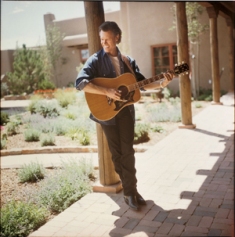 Like the Beatles in rock, Travis' emergence as a major star on the country-western landscape marked a generational shift in country music. When his "Storms of Life" came out in 1986, country music was still wallowing in the post-urban cowboy recession, chasing elusive crossover dreams. Travis brought the music back to its basics, winning the Country Music Association's Horizon Award in 1986 and named the association's Male Vocalist of the Year in 1987 and 1988.
Born Randy Bruce Traywick and raised in North Carolina, in a small town outside of Charlotte, his father encouraged his children to pursue their musical inclinations, as he was a fan of honky tonkers like Hank Williams, Jones, and Lefty Frizzell. Randy began playing guitar at the age of eight, and within two years, he and his brother Ricky formed a duo called the Traywick Brothers.
Both of the brothers had a wild streak, which resulted in Ricky going to jail after a car chase and Randy running away to Charlotte at the age of 16. While in Charlotte, he won a talent contest at Country City U.S.A., a bar owned by Lib Hatcher, who was impressed by Travis and offered him a regular gig at her bar, as well as a job as a cook. Hatcher became Travis' manager, and the pair began to concentrate on his career.
In 1982, Travis and Hatcher moved to Nashville, where she managed the Nashville Palace nightclub while he sang and cooked. Within a couple of years, the pair independently released his debut album under the name Randy Ray; the record was called Randy Ray Live and sold primarily in the Nashville Palace.
Thanks to Hatcher's persistent efforts and the Randy Ray Live album, Warner Bros. signed Travis in 1985 and suggested that he change his performing name to Randy Travis.
Storms of Life, Travis' full-fledged debut album, was released in the summer of 1986 and became a huge success, eventually selling over three million copies. He was the first country artist to go multi-platinum and with this came a mass appeal that set the stage for country music's crossover success in the early '90s.
The last two singles from Storms of Life, "Diggin' Up Bones" and "No Place Like Home," hit number one and two, respectively. "Forever and Ever, Amen", the first single from his second album, 1987's Always & Forever, began a streak of seven straight number one singles that ran through 1989.
Always & Forever was more successful than his debut, reaching number 19 on the pop charts and going quadruple platinum. It also earned him the CMA's award for Male Vocalist of the Year.
Along with his full-time music career, Travis has also become an accomplished actor over the years. In addition to TV guest appearances on Matlock, Touched By An Angel and Texas, his film credits include The Rainmaker (Jon Voight, Matt Damon, Danny DeVito), Frank and Jessie (Bill Paxton, Rob Lowe), Black Dog (Patrick Swayze), Fire Down Below (Steven Seagal), The White River Kid (Antonio Banderas, Ellen Barkin, Bob Hoskins), Texas Rangers (James Van Der Beek, Dylan McDermott) and The Visitation.
In the late 1980's, Randy first opened the floodgates for the New Traditionalist movement in country music. Now, with record sales over 25 million, 22 number one hits, six number one albums, six Grammy's, six CMA's, nine ACM's, ten AMA's, seven Dove Awards, and a star on the Hollywood Walk of Fame, he is the rare and lucky man who has been able to make all his dreams come true.
Tickets for Randy Travis at $98/$123/$148 and are available online at www.vilarpac.org, by phone at 888.920.ARTS(2787) or in person at the Vilar Center box office in Beaver Creek. Tickets are available online 24 hours a day; the box office is open Monday through Friday from 11am-5pm MST, with additional hours on performance days.
The Vilar Performing Arts Center is a project of the Vail Valley Foundation. For more information on the Vail Valley Foundation, visit www.vvf.org.
---

73 Comments on "Country music superstar Randy Travis makes rare Colorado appearance at Vilar Center Monday"