Book Review: You Know When the Men Are Gone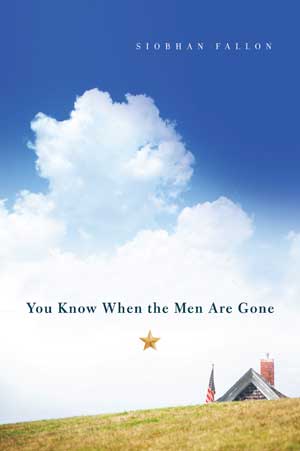 Rumors have been flying around for days, but you don't need them to know that something's going on with the neighbors.
You've got two eyes, and you can plainly see that he's deploying soon. He'll be gone for awhile, so he's fussing at the house, doing small chores, cleaning up, making sure she won't have to worry about anything. But she's worrying anyhow and – as you can see – crying an awful lot, too.
Wouldn't you like to know what goes on behind closed doors? Get a glimpse by reading the new novel, "You Know When the Men Are Gone" by Siobhan Fallon (c.2011, Amy Einhorn Books – $23.95 / $30.00 Canada – 240 pages).
When you're an Army Wife living on a base like Ft. Hood in Texas, you learn to get along with others, even though you might never see them again after this deployment. You'll be moving in six months or a year or two – but that doesn't mean you won't babysit in a pinch. That doesn't mean you won't watch one another's backs.
Sometimes, though, other wives have issues you can't fix. Sometimes, the Army does things you can't do anything about, like when they send women to a forward operating base. Single women, near a platoon filled with lonely husbands. Sometimes, things happen and you just don't want to know.
And then there are the times you do want to know. You'd be interested in talking to the soldier whose life your husband saved before he was killed by an IED. You'd want to hear about your husband's last minutes. You'd want to hang on to every memory you could.
And speaking of memories, just calling them up can keep a man sane over there.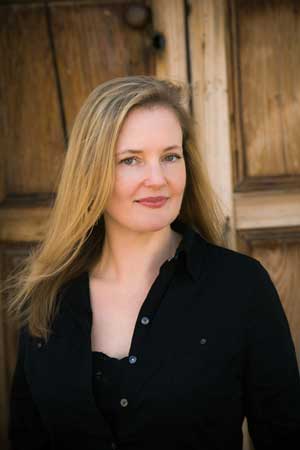 All the time, he's thinking about his troops, himself, and making sure that neither gets hurt. He's dreaming about toilet paper, your smell, the kids, fresh socks balled up in a drawer, food that hasn't sat on a truck for six months. And he's thinking about a clean bed, and hoping that you're not sharing one with someone other than him…
Be careful where you are when you first pick up this book. Make sure there are comfy chairs around, good lighting, and you've got room in your schedule because you'll have an impossible time tearing yourself away from it once you start it. Briefly put, I was stunned at how incredible "You Know When the Men Are Gone" truly is.
The characters in this collection of short stories – each connected by the thinnest of threads – will put a lump in your throat after they've taken your breath away. Author Siobhan Fallon spent lived at Ft. Hood during her husband's two tours of duty, so she created those characters with the voice of one who's Been There. That lends a particular feeling of reality here, even though this is a work of fiction.
If you don't mind having your heart broken by a debut novel, "You Know When the Men Are Gone" is the one you want. To be sure, this is 2011's first can't-miss book.
---

506 Comments on "Book Review: You Know When the Men Are Gone"