Powder dreams to be had in Vail Valley for MLK holiday
Northwest flow still dominant; Aspen/Snowmass chances increase
Cool, cloudy and calm skies await major change today as northwest winds will increase during the day.
Temps for today will dip into the lower 20s at Vail/Beaver Creek and Aspen/Snowmass. Look for winds in the 15-20 mph range with gusts in the 30-mph range. We will see some flurries by mid day with any accumulation beginning by resort closing time.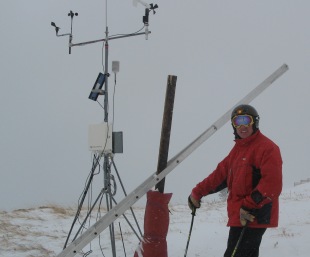 Aspen/Snowmass forecast looks better than expected, as we see a more organized storm filter into northwest Colorado by MLK Day on Monday. Expect 4-8 inches for the morning report Monday at Vail/Beaver Creek, with Aspen/Snowmass in the 2-5 range, favoring Snowmass.
Temps will be cooler Monday with on-mountain highs in the low 20s and winds in the 15-25 mph range at the summit. Snow will stay much of the day Monday, with lingering showers expected for Tuesday.
We could see an additional 4-8 overnight Monday as better dynamics assist the already good energy. Another shot at snow for late next week, as La Nina is staying true to her history.
For those of you with an extra day of skiing, enjoy the next 24 hours, as anticipation for a powder day will lead to snow filled dreams, and surely an MLK weekend to remember.
Enjoy!
---

35 Comments on "Powder dreams to be had in Vail Valley for MLK holiday"