Vail local proposes 'Vail Ski Bunnies' provocative calendar project
Let's be clear, the Vail Valley Charitable Fund's annual "Undressed" calendar is the local gold standard in terms of scantily clad ways to mark the passage of time (and give to a great cause), but something new just popped into my inbox this morning that may be worth a good look for 2013.
The "Vail Ski Bunnies 2013 Provocative Pictorial Calendar" is a proposed periodical project by Kameron Bennett on Kickstarter.com. Click here for more information about how to help fund the potential project. And here's the press release Bennett sent out this morning:
Vail Local's Project Portrays Area Ski "Bunnies" in a Provocative Pictorial
Kameron Bennett, of Vail, CO, has recently launched a provocative project focusing on local ski women. The project is an editorial photographic portrayal in the form of an annual calendar that shows the local "Ski Bunnies" in a sensual way.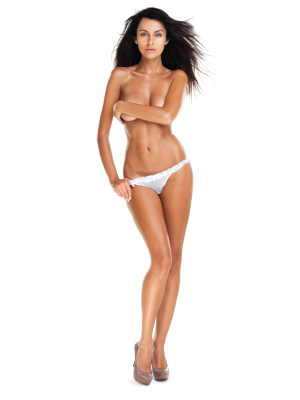 The idea is that locals and tourists are familiar with many of the athletic ski girls, be it from learning to ski, sliding down the slopes or at après ski at the local bars and clubs and that a sexy pictorial would be well-received.
Like the recently successful "Zen Bamboo Keyboard" project featured in the Vail Daily, Mrs. Bennett's project is embracing the burgeoning source of capital that is crowd-funding. Mrs. Bennett's Vail Ski Bunnies project is hosted on Kickstarter, a crowd-funding site based out of Manhattan's Lower East Side, where she hopes to raise the capital to get the Ski Bunnies in the studio.
Projects hosted on Kickstarter are allowed to present the readers with a short video, which is essentially a pitch describing the project and why the project needs money to get off the ground. Users are encouraged to contribute to the project based on a reward tier that might offer free products, artistic involvement or in the case of the wildly successful Pebble Watch Campaign that has currently raised more than $ 7 million, contributors can get a watch for $99, or for $235 a contributor can get early access to the watch software for program development.
The Vail Ski Bunnies project offers several reward tiers from a calendar for a $10 contribution, to a lunch and ski session with one of the models for $250. Kameron Bennett's project is working with local companies that sponsor models and are then involved in the artistic direction of one model's photo shoot.
Beaver Liquors in Avon, CO is among the early sponsors and will add a unique element of local flavor to the Vail Ski Bunnies Calendar.
Launched April 25th, the Ski Bunny calendar is locally produced and focused, but Mrs. Bennett has already received interest from across the country and from international sources. Thad Raibley of Santa Barbara, CA, "loved" the calendar, but was "Not sure his wife would like the purchase but was willing to risk it!"
Kameron Bennett assures all wives, as she has been one for more than 8 years, that the calendar is tasteful and appropriate. The Vail Ski Bunnies Calendar can be found on Kickstarter by searching Vail Ski bunnies or by simply clicking here.

---

796 Comments on "Vail local proposes 'Vail Ski Bunnies' provocative calendar project"