Snowstorm dumping fresh powder on Vail today
Don't let the morning snow reports fool you; today will be a powder day at most of Colorado's ski resorts.
Already at Vail, 2-3 inches of new snow had fallen on my deck in West Vail as of 7 a.m. -- all of it coming after the 5:30 a.m. snow report. And it's still dumping hard.
The storm started in the southwestern part of the state, hammering Durango with 18 inches new and Wolf Creek with 11. But now it's moved north, and resorts from Crested Butte to Steamboat are expected to get upwards of a foot of new snow today.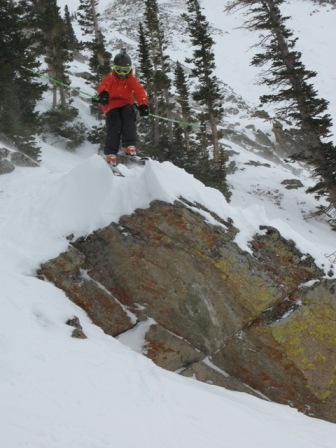 Then another storm moves in Wednesday night through Friday. This should be a good week for snow riders in Colorado's high country. Get out and enjoy it.
Be super-careful in the backcountry, though, as the Colorado Avalanche Information Center is warning that slide danger remains "Considerable."
---

1 Comment on "Snowstorm dumping fresh powder on Vail today"