Roll Call report lists Vail-area Rep. Polis among top 10 wealthiest members of Congress
Boulder Democrat Jared Polis ranks No. 6 on Roll Call's list of the wealthiest members of Congress, with $65.91 million in assets.
Polis, who built on his family's Boulder-based greeting card and publishing business and expanded into wildly successful
Internet service companies
, represents Colorado's 2nd Congressional District, which includes Vail and surrounding Eagle County.
Roll Call used this formula to calculate overall worth: "To determine the richest lawmakers, Roll Call adds up the minimum value of total assets reported by each Member on their annual financial disclosures and subtracts the minimum liabilities. Percent change refers to the change since last year's disclosure forms."
Polis's worth dropped 16.7 percent from last year's $67.94 million mark.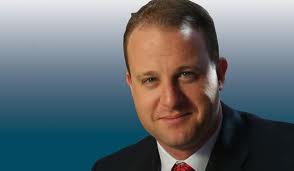 Democrats account for 7 of the top 10 on Roll Call's list, but Republican Reps. Michael McCaul, Texas ($294.21 million), and Darrell Issa, California ($220.4 million), top the list by a wide margin over No. 3 Sen. John Kerry, D-Mass., at $193.07 million and No. 4 Sen. Jay Rockefeller, D-W.Va., ($81.63 million).
Colorado Republican Attorney General John Suthers appeared to take a mild swipe at Polis on Wednesday night in Vail, where the congressman's family owns property.
During a debate on the legalization of marijuana (Polis is for, Suthers is against), the AG said: "Almost without exception, the people on these panels advocating the legalization of drugs have either been academics, paid affiliates of public policy institutes, editorialists or law enforcement officers or politicians in ski resorts and areas of great affluence."
Polis replied that he has had real-world experience with drug abuse, although he added he's never smoked marijuana and rarely drinks. A Colorado Independent report on the debate has sparked a lively comment string on Colorado Pols over the contrasting styles of Polis and Suthers.
The No. 7 lawmaker on the list – Sen. Frank Lautenberg, D-N.J. ($55.07 million) – also has a tenuous Colorado and Vail connection. His son Josh is a Vail realtor and ski instructor who is occasionally mentioned for various local and statewide political offices.
---

395 Comments on "Roll Call report lists Vail-area Rep. Polis among top 10 wealthiest members of Congress"