Vail Valley's Holy Cross Energy working on plan to capture methane gas from western Colorado coal mine
Plans by a Denver-based company to capture and convert to energy methane gas spewing from a coal mine in western Colorado came as a surprise to environmentalists who have been urging such action for years and won praise from at least one potential customer, the Aspen Skiing Company.
Holy Cross Energy, the Glenwood Springs-based electric co-op stretching from Aspen to Vail, is working with Denver-based Vessels Coal Gas to recover coal mine methane at Oxbow Mining's Sanborn Creek Mine in Gunnison County, according to the Vessels website.
Methane, the main ingredient in natural gas used to heat homes and generate electricity, has to be vented from coal mines to reduce the threat of explosions like the one that killed 29 miners last year at the Big Branch Mine in West Virginia.
But, according to the U.S. Environmental Protection Agency, "methane is over 20 times more effective in trapping heat in the atmosphere than carbon dioxide (CO2) over a 100-year period," making it one of the most potent greenhouse gases blamed for global climate change. The EPA for years has been urging coal mines to voluntarily capture methane and convert it to power.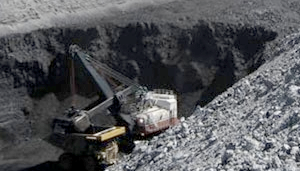 An official with the environmental group WildEarth Guardians, which has sued the federal government to compel either capture or flaring (burning off) of methane from coal mines on public lands in Colorado, said the Holy Cross proposal caught the group by surprise.
"Holy Cross's plans are news to us and frankly a bit of a shock," said WildEarth's Jeremy Nichols. "[The U.S.] Interior [Department] still doesn't have its authority figured out — or at least is playing ignorant — and [coal companies] continue to say that capturing methane … is uneconomical. I shudder at the thought that someone might pay the mine company to capture methane, but I wonder if that's what might be happening here."
Auden Schendler, director of sustainability for Aspen Skiing Company – one of Holy Cross Energy's largest clients – welcomed the news.
"We're intrigued by the potential of coal mine methane," Schendler said. "It's huge bang for the buck in terms of climate mitigation; it's cost effective and smart business; and it turns a negative into a positive while creating jobs. What's not to like?"
A Holy Cross Energy spokesman declined to provide more details on the project. Holy Cross CEO Del Worley told the Grand Junction Daily Sentinel that "it's really an outside developer that's looking to actually work with the coal company and gather the gas, and we would just be a purchaser of the power."
Tom Vessels, president and CEO of Vessels Coal Gas since 2003, said in an email he would "not be able to provide confidential business details" about the plan. Vessels, who has more than 40 years of experience in the natural gas industry, currently operates a coal mine methane recovery facility in Cambria County, Pa., that's been up and running since May of 2008.
According to the Vessels website, that plant has sold more than 330,000 Mcf (1,000 cubic feet units) of commercial quality natural gas to Pittsburgh-based Peoples Natural Gas, producing more than 120,000 Verified Carbon Units (VCUs) of Carbon Emission Reductions (CERs). The company also installed an electrical generation unit to directly convert the gas into power.
Florida-based Oxbow Mining has operated the Elk Creek Mine near Somerset, Colo., along the North Fork of the Gunnison River, since 2003. It operated the nearby Sanborn Creek Mine from 1991 to 2003. A company spokesman did not return an email requesting comment on the Vessels-Holy Cross project, but in the past discounted methane capture or even flaring at its Colorado operations.
"Against the law per MSHA [Mine Safety and Health Administration]," Oxbow spokesman Brad Goldstein told The Colorado Independent last spring. "It would endanger the lives of our employees. It would be a forest fire risk. Not even in the realm of possibility."

---

135 Comments on "Vail Valley's Holy Cross Energy working on plan to capture methane gas from western Colorado coal mine"