Beaver Creek starts making snow on Brink section of Birds of Prey race course
Beaver Creek snowmaking crews were able to make some snow on the Brink section of the Birds of Prey World Cup course overnight Tuesday into Wednesday, according to a Vail Resorts snowmaking supervisor.

It's the first manmade snow of the 2010-11 ski season in the Vail Valley and marks the beginning of a long process to get enough man-made snow on the famous race course before the best men's ski racers in the world – including Olympic medalists like Bode Miller, Ted Ligety and Andrew Weibrecht -- come to town for World Cup action Dec. 3-5.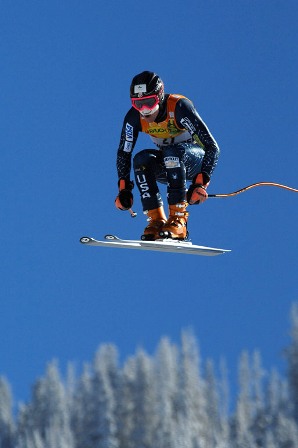 "Last night we made some snow at the top of the course (the Brink)," said Beaver Creek snowmaking supervisor Barrett Langendorfer, adding the weather pattern looks favorable for more snowmaking over the weekend. "Looks like Friday or Saturday. [Colder weather is] coming I hope; we need it."
Beaver Creek has 80 snowmaking hydrants from the top of the Birds of Prey course all the way to the Red Tail finish area, although the ski area never runs them all at the same time.
Snowmaking on other areas of the mountain is just as critical to getting things ready for recreational skiers when Beaver Creek opens for the season Nov. 24. Langendorfer says snowmaking guns on the beginner area of Haymeadow and the intermediate Latigo run are ready to roll when temperatures lower on the mountain dip below freezing at night.
"We want to have a high-quality opening product," Langendorfer said. "We're going to take advantage of whatever Mother Nature gives us."

---

656 Comments on "Beaver Creek starts making snow on Brink section of Birds of Prey race course"