Mammoth bones unearthed in Snowmass Village
A mother lode of mammoth bones have been uncovered in Snowmass Village.
Kit Hamby, manager of Snowmass Water and Sanitation, on Monday said that a bulldozer operator made the find while digging a reservoir and alertly stopped what he was doing to investigate.
"He pushed up some bones and immediately stopped. He was right on top of it," Hamby said.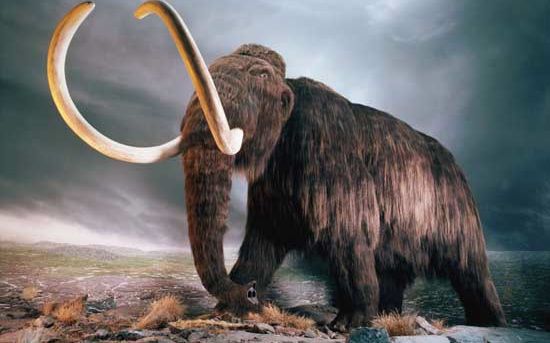 So far between 60 and 80 mammoth bones have been discovered — some of them close to 4 feet long, he said. They include rib, jaw, femur, pelvic and ankle bones. Preliminarily indications are that they could be from a woolly mammoth between 10,000 and 15,000 years old, according to Hamby.
A paleontologist from the Denver Museum of Nature and Science has done a brief assessment of the Snowmass site, officials say, but the bones require further examination before any conclusions can be announced.
"For sure it's a mammoth," Laura Holtman, the public relations manager of the Denver Museum of Nature and Science said, "but we haven't done any real excavation work, so we don't have anything else to say about it just yet."
It is possible the bones aren't from a woolly mammoth at all. They could be from another
mammuthus species
, like the Columbian mammoth (an ancestor of the woolly mammoth), Holtman and experts on the subject cautioned.
"It's not at all a huge surprise to hear that someone found (woolly mammoth bones) in Colorado but it is something we'd want to check into a little more," said University of Michigan mastodon and mammoth expert Dr. Daniel Fisher.
"Depending on where and when you try to count them, we had anywhere between four or five different kinds of species of elephant-like animals in North America during the Ice Age."
Likely because the bones were preserved in a peat bog, they are not believed to have been perminalized. That means they are more delicate than perminalized (or fossilized) bones, and they also should allow for more accurate radiocarbon dating tests of calcium and phosphate deposits and, possibly, collagen, experts say.
The woolly mammoth
"Peat is great for preserving bones," Dr. Fisher noted.
Mammoths are relatives of the modern elephant and reportedly roamed the earth in great numbers beginning almost five million years ago, before falling into extinction some 4,500 years ago.
There is great debate as to what caused mammoths to die off. Studies have placed the blame on various theories that include climate change, over-hunting and disease. There is still much to learn.
Dr. Fisher, who is not involved it the Snowmass recovery, was
one of the first scientists
to examine a month-old baby woolly mammoth preserved in a frozen Siberian river found by reindeer herders in 2007. The mammoth, named Lyuba, was almost perfectly intact save for hair and toenails.
"We are making new findings all the time," Dr. Fisher said. "We're incrementally gaining a better understanding of the mammal."
Interest in the beasts, which can weigh as much as 10 tons, isn't limited to scientific circles.
Industry is also intrigued by their
ivory tusks
, which are being manufactured into "ethically friendly" jewelry. First Lady Michelle Obama is among the many celebrities that have been recently
rocking mammoth cuffs and earrings
.
---

1250 Comments on "Mammoth bones unearthed in Snowmass Village "