USOC, IOC deal clears path for possible 2022 Colorado Winter Olympic bid
A huge hurdle facing a Colorado 2022 Winter Olympic bid was cleared today when the United States Olympic Committee (USOC) and the International Olympic Committee (IOC) resolved a long-running and bitter revenue-sharing dispute.
USOC official will reportedly
meet next month
to determine whether the United States, which has not hosted the Games since 2002 in Salt Lake City, should submit a bid for the 2022 Winter Games or the 2024 Summer Games.
Denver and potential ski-resort venues throughout Colorado, including Vail and Beaver Creek, would be among the frontrunners for a potential 2022 bid. Other cities that have expressed interest include Salt Lake, Reno and Bozeman, Mont.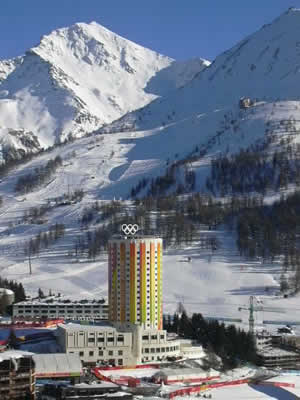 Colorado Gov. John Hickenlooper and Denver Mayor Michael Hancock released a joint statement on today's developments:
"We are very pleased the International Olympic Committee and U.S. Olympic Committee reached agreement on revenue sharing. This agreement is one step in a marathon toward a potential USOC bid for the return of the Olympics to U.S. soil. We remain interested in and continue to explore all of the issues relevant to Denver potentially submitting a bid if and when the time is right."
Two prominent Vail Valley residents, developer Harry Frampton and disabled athlete and advocate Sarah Will, were named to the Denver Exploratory Committee late last year.
Some members of the environmental community felt left out in the DEC process, especially in light of the fact that Denver-area voters rejected the 1976 Games partly out of concern over potential environmental impacts.
Colorado politicians, including U.S. Sen. Michael Bennet, have been urging the USOC to resolve its differences with the IOC in order to give host cities time to bid on future Games.
Beaver Creek hosts World Cup ski racing every year and will host the World Alpine Ski Championships for a third time in 2015.
---

3593 Comments on "USOC, IOC deal clears path for possible 2022 Colorado Winter Olympic bid"